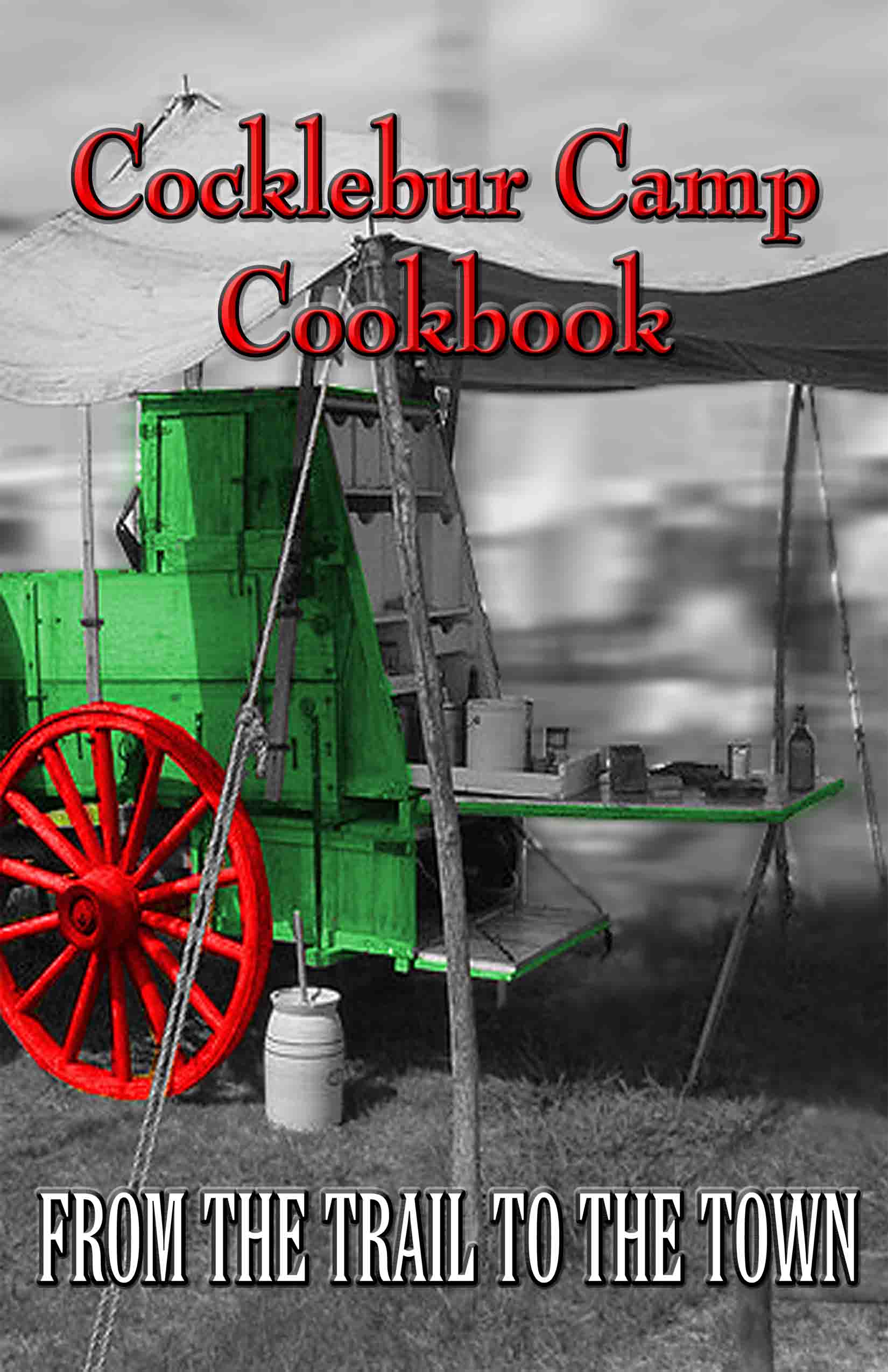 Cocklebur Camp Cookbook is now available.
With a Section on Dutch Oven Cooking.
This cookbook is great for home or camping.
Click here to see the the first pages of the book.
Cocklebur Camp Cookbook $20.00 + s/h
State of Texas Sales Tax will be charged on all instate sales.
All major credit cards accepted.
ALL SHIPMENTS WILL BE UNITED STATES POSTAL SERVICE.
NOTE: We use Paypal's services to process our credit card orders.
YOU DO NOT HAVE TO BE A PAYPAL MEMBER TO PAY BY CREDIT CARD.
For Cashier Checks, Money Orders, or Personal Checks. (Contact Us)